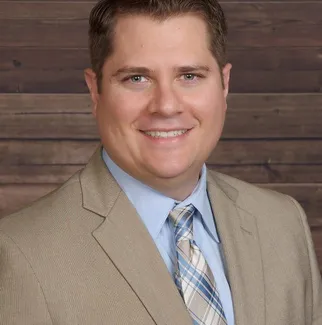 MEET DR. HENEGAR
Dentistry has been a lifelong passion for dentist Dr. Asher Henegar. As a boy, he can remember learning about all the different materials of the trade as his father, a dental ceramist and craftsman, artfully created dental tools. Encouraged to find joy in creating things with his hands, as well as develop an appreciation for compassion and care, Asher Henegar found his calling in dentistry. Dr. Henegar earned his undergraduate degree from Texas A&M University in College Station and went on to graduate from dental school at the University of Southern California. The next six years were spent in Irving, TX where Dr. Henegar practiced dentistry before moving to Colorado Springs, CO. Colorado Springs has been his home ever since, and he loves providing care for his fellow community members.
SOCIETIES
Dr. Asher Henegar is proud to be a member of the following societies:
American Dental Association
Colorado Dental Association
Academy of General Dentistry
American Academy of Cosmetic Dentist
SPECIALTIES AND EXPERTISE
Dr. Asher Henegar offers comprehensive dentistry for the whole family. He focuses on root canal therapy and offers convenient same-day restorations, as well as the cutting-edge technologies of Nobel Biocare™ and Straumann dental implants, diode soft tissue laser, Invisalign®, and more.
VOLUNTEER WORK
Dr. Henegar prides himself on giving back to the Colorado Springs, CO community. He values the volunteer work he is able to do and considers it a true blessing. He and his family attend Church at Briargate in Colorado Springs, and together, participate in a variety of community activities through their church. He regularly volunteers at the Colorado Mission of Mercy where he provides free dental care to underserved areas of the state. His staff participates with Dental Lifeline to provide low or no-cost dental care to elderly ones in the community and also works with Angel Tree and other food drives throughout the year. Dr. Henegar also takes time out of his schedule to support the University of Colorado in Colorado Springs by teaching a laboratory course in the physiology department.
OUTSIDE OF THE OFFICE
When he's not working, Dr. Henegar enjoys spending time with his wife and their three children at their home where they raise cattle and chickens. He and his wife operate a small ranch where they provide custom beef to customers. His wife, Amanda, works as a horsewoman and maintains their chicken flock. He values working with his hands, a trait he learned from his father in his youth. Dr. Henegar and his family enjoy spending time out in the community and involving themselves in things, like the local craft fair circuit and volunteering when they can.